SOUTH FLORIDA CRIME COMMISSION
CRIMINAL JUSTICE ASSISTANCE COUNCIL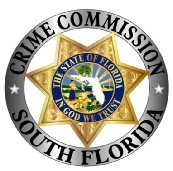 "Assisting Law Enforcement and the Community in Crime Prevention and Awareness"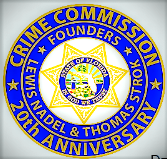 MISSION STATEMENT
THE SOUTH FLORIDA CRIME COMMISSION IS A NON-PROFIT ORGANIZATION DEDICATED TO MAKING SOUTH FLORIDA A SAFER PLACE TO LIVE, WORK, AND RAISE A FAMILY. WE DO THIS BY:
 PROMOTING CRIME PREVENTION AND AWARENESS: WE WORK WITH LAW ENFORCEMENT, COMMUNITY LEADERS, AND BUSINESSES TO DEVELOP AND IMPLEMENT CRIME PREVENTION PROGRAMS. WE ALSO PROVIDE EDUCATIONAL RESOURCES TO HELP CITIZENS STAY SAFE.
 ADVOCATING FOR CRIMINAL JUSTICE REFORM: WE WORK TO ENSURE THAT THE CRIMINAL JUSTICE SYSTEM IS FAIR AND EFFECTIVE. WE ALSO ADVOCATE FOR POLICIES THAT WILL HELP REDUCE CRIME AND RECIDIVISM.
 EMPOWERING COMMUNITIES: WE BELIEVE THAT STRONG COMMUNITIES ARE THE BEST WAY TO PREVENT CRIME. WE WORK TO BUILD PARTNERSHIPS BETWEEN LAW ENFORCEMENT AND COMMUNITIES TO CREATE SAFER NEIGHBORHOODS.
HERE ARE SOME KEY VALUES THAT GUIDE OUR WORK:
 COLLABORATION: WE BELIEVE THAT WE CAN ACHIEVE MORE BY WORKING TOGETHER THAN WE CAN BY WORKING ALONE. WE PARTNER WITH LAW ENFORCEMENT, COMMUNITY LEADERS, BUSINESSES, AND OTHER ORGANIZATIONS TO MAKE SOUTH FLORIDA A SAFER PLACE.
 INNOVATION: WE ARE ALWAYS LOOKING FOR NEW AND INNOVATIVE WAYS TO PREVENT CRIME AND MAKE OUR COMMUNITIES SAFER. WE ARE COMMITTED TO USING THE LATEST RESEARCH AND TECHNOLOGY TO ACHIEVE OUR GOALS.
 ACCOUNTABILITY: WE ARE ACCOUNTABLE TO OUR PARTNERS AND THE COMMUNITY. WE ARE TRANSPARENT IN OUR WORK AND WE MEASURE OUR PROGRESS TO ENSURE THAT WE ARE MAKING A DIFFERENCE.
WE BELIEVE THAT BY WORKING TOGETHER, WE CAN MAKE SOUTH FLORIDA A SAFER PLACE FOR EVERYONE.
WE ARE COMMITTED TO WORKING WITH OUR PARTNERS TO MAKE THIS VISION A REALITY.